Estes Building & Remodeling, LLC
For over ten years, Estes Building & Remodeling, LLC has been the leading provider of expert construction and remodeling for residential and commercial customers in Saltillo, MS, and the surrounding areas, specializing in a variety of new construction and renovation services.
Make us Your Home Builder in Saltillo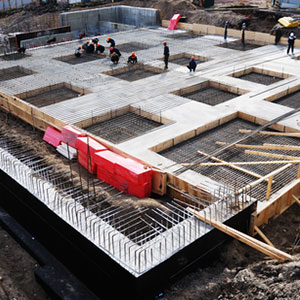 When undertaking construction or remodeling, it's very important to entrust your project to a properly licensed builder, to ensure the work is top-quality and in compliance with state laws. Mississippi recently passed a new law with stricter licensing requirements for all performers of residential construction or residential improvement and Estes Building & Remodeling, LLC has taken care to meet these requirements. We offer worker's compensation insurance as well as a federal employment identification number, to give you unparalleled service you know you can trust. We always take meticulous care in assessing your needs and preferences to ensure you get exactly the results you desire.
To read more about the latest law passed in Mississippi, click here.
As the top custom home builders in Saltillo, MS, we are known for the thorough quality of our workmanship and our impeccable attention to detail. You'll always be delighted with our building services, whether you're venturing into entirely new construction or remodeling an outdated kitchen or bathroom. We specialize in many remodeling services, including painting, roofing, additions, replacement doors and windows, streamlined offices, outdoor living spaces and more. We'll help you build your dream home, whether all at once or one project at a time. Take a look at some of the reasons why we've become the leading home builders in Saltillo, MS:
We are a fully licensed, bonded and insured contractor in the state of Mississippi, in full compliance with Chapter 59 of the Mississippi Code, and we carry workman's comp.
We won the Best In Show Award for the state of Mississippi in 2012.
We are a member of the National Association of Home Builders and a Certified Builder and Re-Modeler through the Mississippi Housing Institute.
Our owner, Kenneth Estes, is both the President of the Home Building and Remodeling Association of Northeast Mississippi and the Region 1 Vice President of the Home Builders Association of Mississippi.